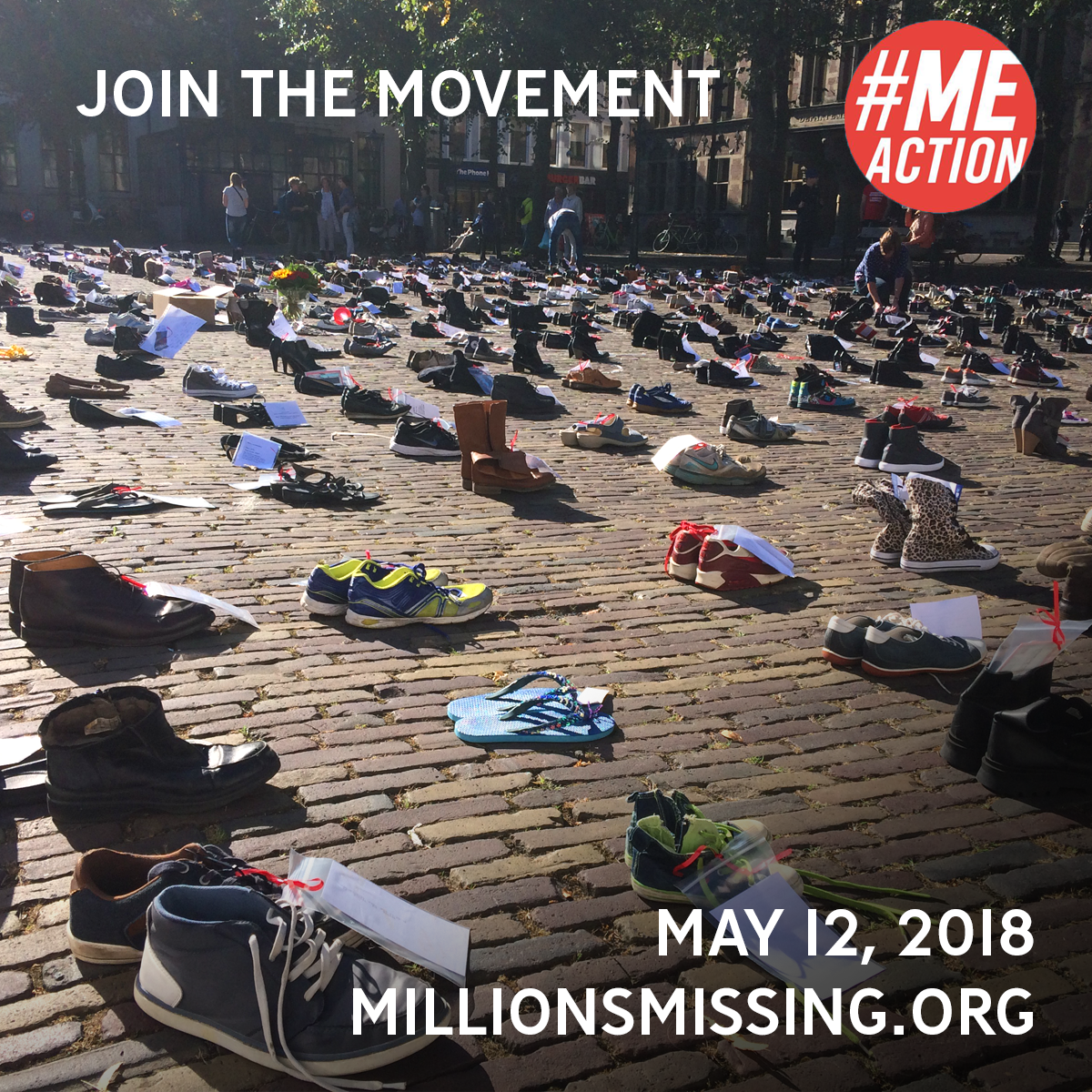 We're not pretending to be sick – we're pretending to be well.
Please help raise awareness for sufferers of M.E. to ensure time and research is allocated. Then we can start finding answers to what is causing so many to be sick? And maybe, just maybe, they will find a cure.
But there is no help without help.
Raise your voice for those who can't #millionsmissing